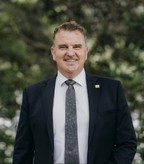 Chris Gemmell AREINZ – Licensee Agent & Sales Team Leader
Chris being a Licensee Agent & Associate of REINZ, is a consistent top performer on the North Shore, being a Registered Valuer (non practising) and having successfully marketed and SOLD over 1,400 homes in the 20 years he has been at Lochore's. Chris has been an active investor for 25 years & has completed several subdivisions andsmaller scale developments. This expert knowledge and his ability to research and accurately price property from bare land to the finished product is a specialised skill set, perfectly matched to assist builders, developers & new-build investors. His professionalism and ability to 'walk the talk' with builders, consultants, financiers & developers stands him out from the competition.

Jack Gibb – Licensee Salesperson
Jack is one of the most experienced Licensed Salespersons in NZ, having gained valuable experience selling off the plan and new-build homes with Neil Housing & Fletcher's before becoming one of Lochore's top agents for over 25 years. Jack has a passion for newhomes, townhouses, and apartments, adding incredible value to owners and developers from initial project feasibility, advice on design and floor layouts, matching clientele and in negotiation. He has an engaging personality and is an asset to any landowner, or developer, staying true to his values and in seeing projects succeed from beginning to end.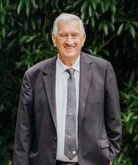 Paul Lochore – Director
PaulLochore has experienced all facets of real estate in his 55 years of tenure at Lochore's Real Estate. He is a Fellow of the REINZ for his services to real estate, having directed Investpak seminars for over 30 years, coaching clients how to invest wisely in residential property and guide them on how to gain wealth over time. We manage the portfolios of many of these clients, having gained their trust over many years. Paul is an active investor and has worked intensively with developers and speculators for nearly five decades. His insights to our Projects team are hugely valuable.